Tutorial to ARM(STM32)[Effective method for ARM beginners]
The explanation is based on STMicroelectronics' STM32F1xx series (Cortex-M3), which has an ARM core mounted on an embedded Microcontroller(MCU) in "Tutorial to ARM(STM32)".
This site explains the following know-hows such as knowledge of MCU that is indispensable for mastering this MCU, basic engineering knowledge such as electronic circuits necessary for understanding the hardware and software around MCU, detailed functions of the MCU, and applications using MCU and the system design for development.
It seems difficult to learn everything when you write it out like this, but I think that you will learn it if you proceed with the learning one by one.
Now let's enter the embedded world.
Microcontroller used for embedded systems
This chapter explains the concept of the microcontroller, which is the core of embedded technology, as well as a summary of the basic knowledge surrounding the microcontroller and the tools that are necessary to promote development.
What comes to mind when you think of embedded systems?
Home appliances (refrigerators, washing machines, ceiling lights, etc.)
AV equipment (TV, video, audio, etc.)
Communication equipment (smartphones, landlines, etc.)
Transportation equipment (cars, trains, etc.)
FA equipment (industrial robots, conveyor systems (PLC), etc.)
Entertainment equipment (game machines, pachinko machines, etc.)
Office automation equipment (printers, scanners, copiers, etc.)
Measuring instruments (oscilloscopes, electricity meters, gas meters, etc.)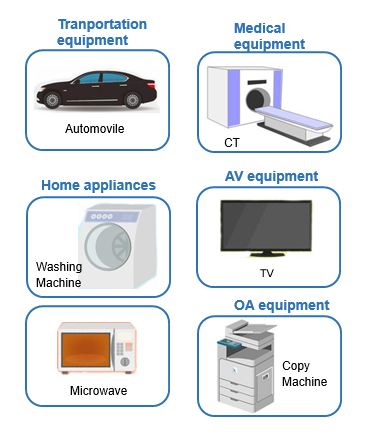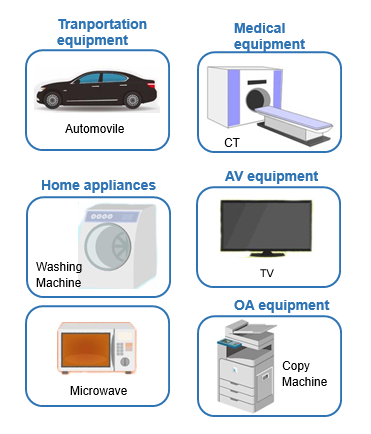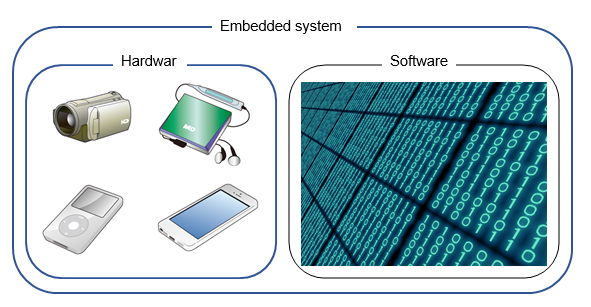 Many of them explain MCU operation with a focus on programming as an embedded technology, but neither programming nor MCU itself is an embedded technology itself, but only a partial means to an end. The ultimate goal is to acquire design techniques and practical skills to develop various applications using MCUs.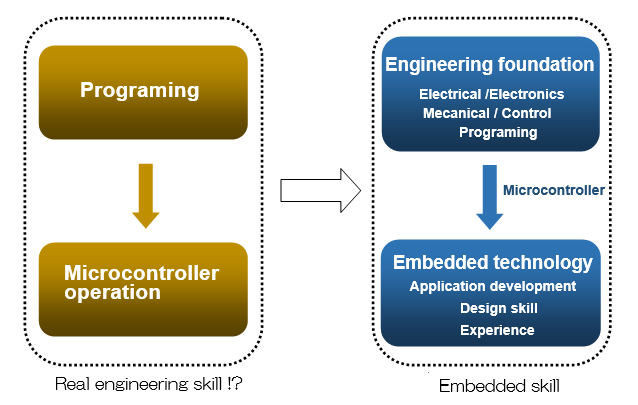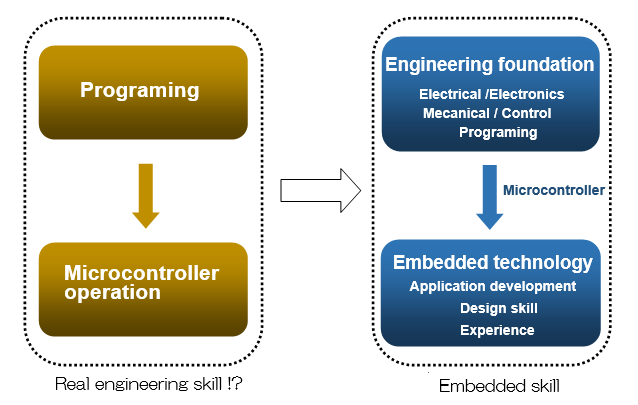 While it is important to choose a MCU for those interested in embedded technology, you will gain skills efficiently and steadily if you use the system employed on this site to learn.
The Arduino, which is very popular for electronic works, and Mbed, the ARM development environment, are systems that trigger the handling of microcontrollers, but I will introduce the following systems.
Please refer to "Why recommend STM32 Nucleo instead of Arduino for beginners in MCU learning?" for a customized system for learning microcomputers on this site.
What is MCU
What you need to know before learning MCU embedded technology
MCU selection
Development Environment and Tools
About the Teaching Material Board
MCU and C language
Basics of Embedded Technology
This chapter explains the fundamentals essential for learning embedded technology. It introduces the concepts of analog and digital, as well as the circuits that make up the computer's periphery, so please make sure you have a good understanding of these concepts.
"Do I need any prior knowledge before learning about microcontrollers?"

Analog and Digital
Digital Details
Number of bits in MCU
About Bits, Bytes, Words and Digital Logic
Basic circuits used around MCU
About Puls
What are MCU peripheral functions (peripherals)?
What are the peripheral functions (peripherals) built into MCU?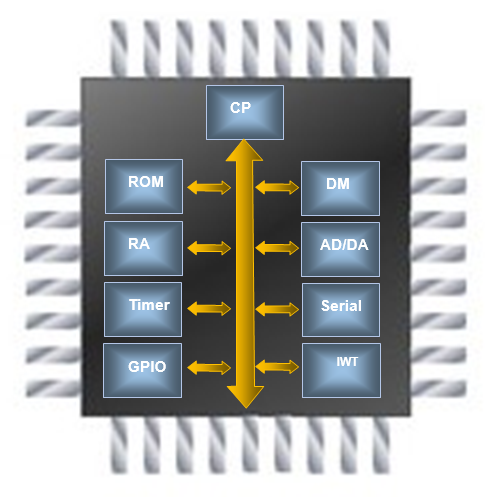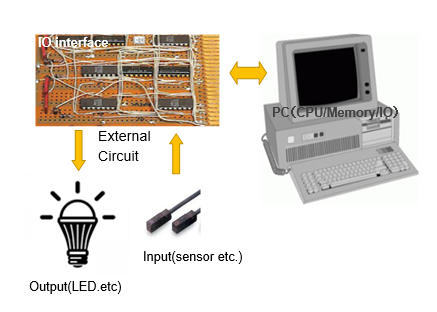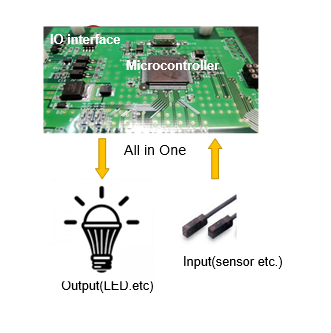 Relationship between peripheral functions (peripherals) and firmware (drivers)
Peripheral Library
How to read the register map
Details of each peripheral function (peripheral)
The STM32 MCUs are so sophisticated that it is difficult to understand all of them, but this site provides explanations of selected functions that are essential for learning embedded skills.
General Purpose I/O GPIO
System Clock
System timer
Timer/Counter
Various interruptions
AD converter
Serial communication USART
Serial communication I2C
Serial communication SPI
DMA
Independent Watchdog timer
OS used in embedded systems
As an application is created, the number of functions increases and processing becomes more complex. Complex processing can be systematically programmed by using an OS. This chapter explains the concept of an OS, describes the RTOS used for embedded applications, and introduces specific usage.
Realtime OS
FreeRTOS
Task management
Queue
Embedded Development Design
Being able to operate MCU through programming is not sufficient in practice. In actual development, the process of design is necessary. The work to be done is explained step by step in an easy-to-understand manner, so please take your time and work on it carefully.
System design
Hardware design
Software design
Implementation
Debug
External Clock
Poser supply
IoT of MCU
Equipped with IoT-enabled technology in embedded products expands the range of applications.
Here, I explain the procedure for installing the wireless function (WiFi) by the wireless module ESP32, which is the easiest starting point for converting the microcomputer to IoT.
Applications using WiFi are useful for consumer devices such as hobby applications and PC printers, but devices that require industrial-level robust performance are required to be incorporated into a wired LAN system. This site introduces a LAN module that can be easily retrofitted to the STM32F1xx series of microcomputers that do not support Ethernet, communication using TCP sockets, and a method of communicating from a browser with an HTTP server installed.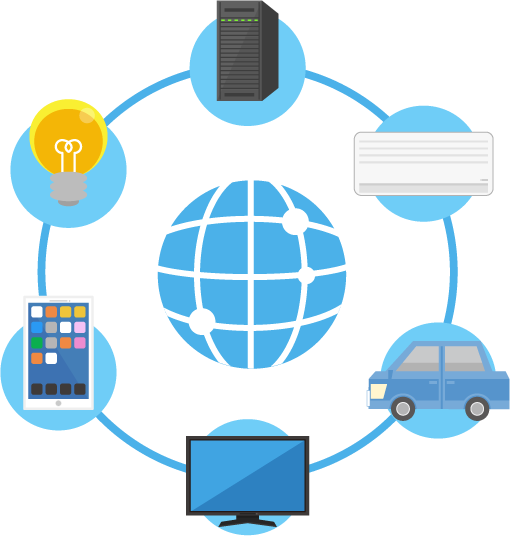 Basics of wireless LAN (ESP32 module)
WiFi remote control using a browser
Ethernet compatible system design of MCU
Socket communication that implements a TCP server
MCU system equipped with a WEB server configured with the HTTP protocol
Real-time communication between a browser and MCU using WebSocket
Ultra-highspeed real-time monitor of WebSocket on Microcontroller